selfportrait at my parents'
'on luxury, masculinity, consumption, bourgeoise, bad taste, propagation and fall of the iron curtain'
2016
analog photography

instant photography

digital photography
c‑print
digital print
textile sublimation print
spray paint, sticker, second‑hand textiles
online posts
CRISIS OF CELEBRITY. MACHO MENOS. CRISIS OF HEGEMONY. CRISIS OF DOMINANCE. DECONSTRUCTION OF THE IMAGE IN POST‑CONTEMPORARY ERA BASED IN ME. ESCAPING VOLATILE STRUCTURE. ESCAPING TO THE MOTHER.

Contemporary concurrent caricature of humanity. Contemporary photography of dominant bone. What message am I conveying through you, through me, when I take a picture of you or me? Living manifesto. I want it to be nauseating. I want it to be repulsive. Your will to wear it surprised me. Well, I had secretly hoped you would. You know what I mean.

Photography of Ľuboš Kotlár represents various phenomenons of these times. It literally manifests Zeitgeist. It unites contradictions, inner straits, happening on current 'fashion visual communication' scene. It breathes contemporary neo‑camp, mints non‑gender fragility, political incorrectness, it is totalitarian in its nature and author's intention and usage on social media, it is fascist, evaluating contemporary trendsetting 'sickness' of repulsive fashion and its appeal in the same time. Because of given features, it is very existent, and has a lot to say in nowadays visual discourse and communication as such. But most importantly, in contrast with lot of visual noise, it cuts to the flesh. Non conform and without pleasant, delicate approach you would be likely to identify with. Radical, uncompromising, firm. Confident, consistent, fearless. This fearlessness is even manifested in its expression, materialisation and it is indicating to us, observers, recipients, observer's eyes, that even if you destroy it, burn or tear it, it won't disappear. Thanks to its manner of presentation and form of replication, it owns a unique code, a message of deconstruction, reconstruction, recontextualisation, even restriction (of current timeless post‑contemporary era), so even by destroying it you can't eliminate it. That is what it makes a real media. Real transdency.


PXS


1st phase
The photograph was heavily multiplied balancing between high and low, tasteful and kitschy, luxurious and trashy in numerous forms both online and offline.



2nd phase
The resources were given to the public — the aim was not only to make the picture go 'viral', but to make people adopt it. Therefore, it might never disappear completely.



3rd phase
The project is being presented in various contexts, always parasiting on current frames of reference.



installation at FashionLife! — Slovak Fasionweek Initiative
Stará Tržnica, Bratislava, SK
18 October – 20 October 2017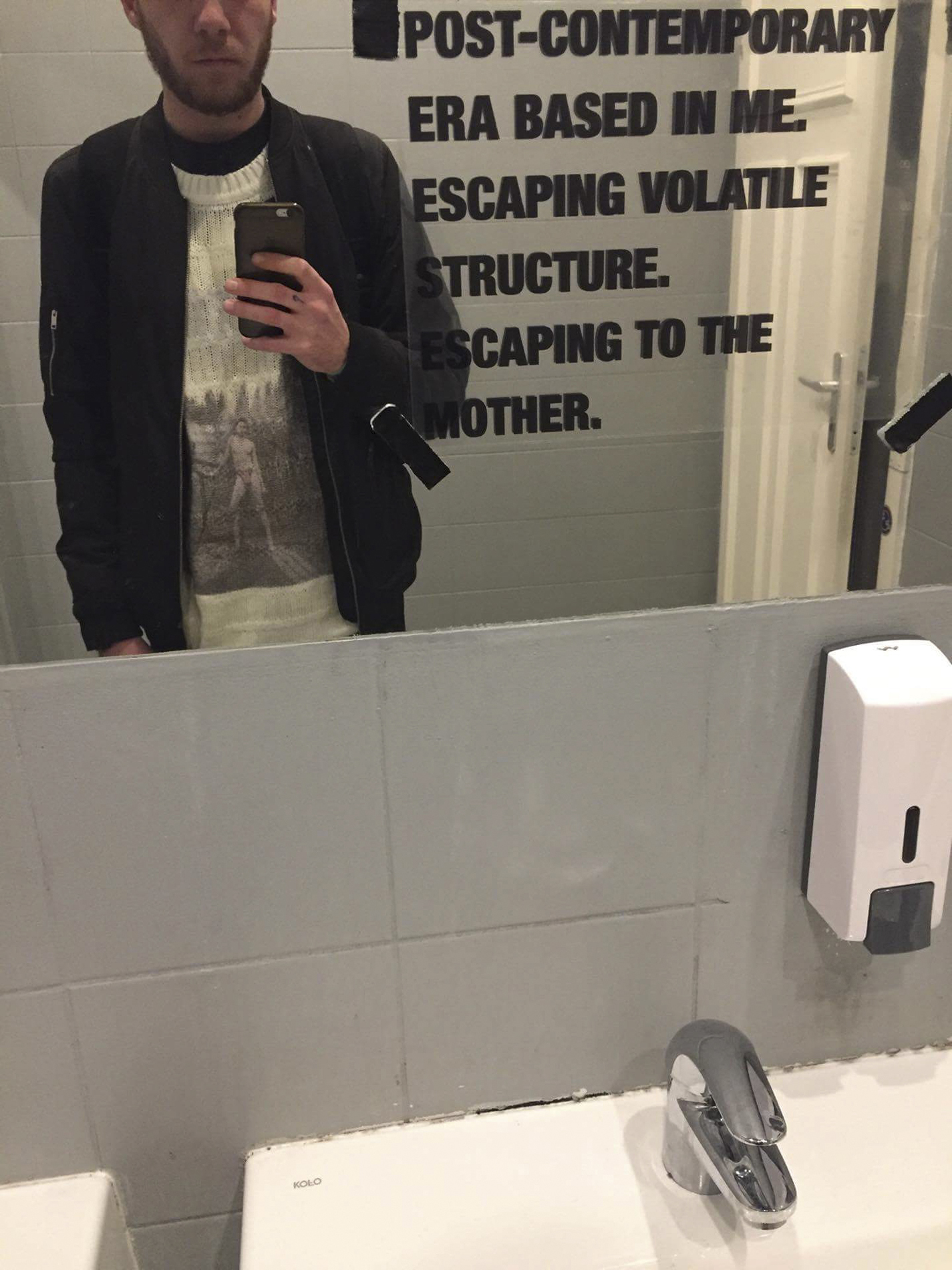 intervention into Street Orchids collection by designer Terézia Feňovčíková / freier on the catwalk


*photo by Tomáš Gál, Alexandra Hrašková


installation at Melanch lia
Považská galéria umenia, Žilina, SK
26 September – 17 November 2019


curator:
Miroslava Urbanová
installation at Keres Kultura! Robíme Kultúru!, Stredoslovenská galéria, Banská Bystrica, SK
22 October 2019 – 23 February 2020


curators:
Emília Rigová, Petra Hanáková
*photo by Martin Deko / Slovak National Gallery
*Vomite ergo sum! by Emília Rigová on the left